Thanks To Flat Tummies In Mumbai, You Can Maintain Your Figure Without Having To Skip Dessert
Guilt free. Vegan. Healthy. As we become more and more health and weight conscious, we find ourselves looking out for food that will fulfill these descriptions. Sadly, once we eliminate added sugar, gluten and preservatives we're left staring at a boring, albeit healthy, salad or soup. Sweet treats that we once used to gorge on are now completely out of the question.
The Guilt Free Dessert Revolution
Or are they? If you're living in Mumbai, then Flat Tummies, a dessert delivery service may be your salvation. What makes it different from other dessert home delivery ventures? Flat Tummies sends out ice creams, brownies, cookies, cakes and jams that are – prepare yourself for a long list – additive free, dairy free, gluten free, added sugar free and low calorie. All these lead up to a dessert that is (who would've thought it) completely guilt free.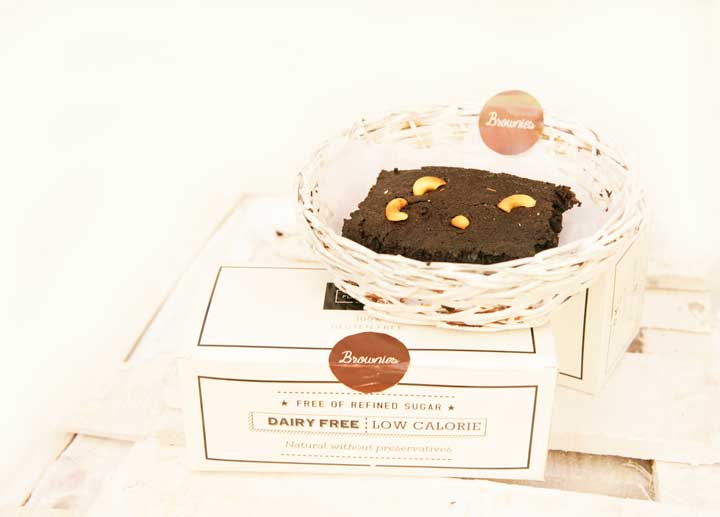 The idea of a service that constructs and delivers these all-appeasing desserts was born in the brain of Monica Muthappa, a once home-chef who studied bio technology. As Monica's passion for cooking grew, spurred on by the challenge of cooking treats for her gluten intolerant husband, she conceptualised Flat Tummies and devoted her scientific skills to creating healthy, nourishing and delicious desserts. After doing a test run in Bangalore, where Flat Tummies catered to corporate offices, Muthappa brought the flat tummy dessert revolution to Mumbai, where it now operates out of a kitchen in Wadala.
Second Helpings? Yes Please!
Now, you may wonder whether a dessert that doesn't have sugar, gluten and dairy would actually taste good. So did we. Despite reading stellar reviews on Zomato (Flat Tummies is also featured on FoodPanda and Tiny Owl), we had to sample Flat Tummies' offerings ourselves. After speaking with Monica, we decided on Flat Tummies' most popular items; the brownies, the oats raisin cookies and the cocoa ice cream.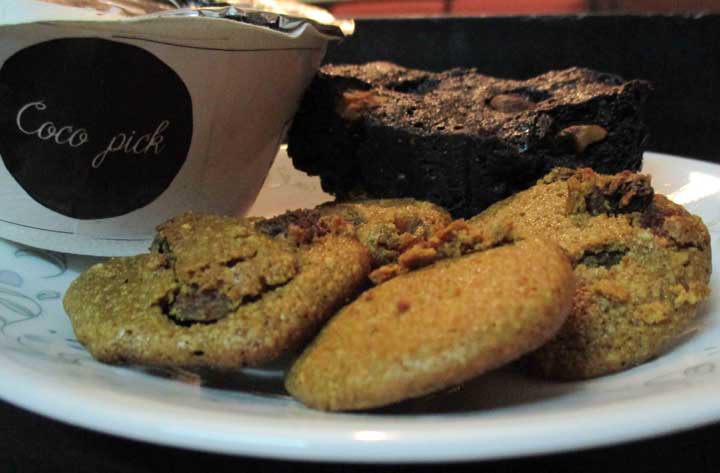 As Flat Tummies makes each item fresh after an order is placed, our desserts arrived a couple of hours after we placed the order. The brownie was moist and chocolaty with a generous helping of cashew nuts, which, incidentally, are fat burning nuts. The chocolate ice cream was thick and indulgent and was once again sprinkled with a healthy helping of chopped nuts. The cookies were crunchy, the raisins added texture and the perfect amount of sweetness. All in all none of the items tasted like they were missing anything at all – in fact, one would imagine that they have added everything to make them taste as good as they did. But of course they don't.
Here's to Three months Of Satisfied Customers
It's the lack of added sugar, gluten, preservatives and, of course, the delicious products that has made Flat Tummies popular across Mumbai. Even though it's just three months old, Monica tells us that they're receiving 8-10 orders per day, and have catered for several large parties. They've also made their presence felt at popular Mumbai events like the Farmer's Market and Bombay Local. They deliver all over Mumbai requiring minimum orders of Rs.500. So, the next time you're hosting a dinner party for your gym buddies or health conscious friends, place an order with Flat Tummies – we assure you, it's well worth it.

Give them a call at +91 98337 04416 or head to their website right here!