Indigo Deli Celebrates A Decadent Decade: When Gourmet Meets the Food Truck
On June 30th, it will be ten years since the well-loved Indigo Deli first opened its large wooden doors in Colaba to Mumbai's hungry connoisseurs. In celebration of their "Delicious Decade", Indigo Deli has been having a variety of events all week, from a Tipsy Thursday, with ten shots for Rs. 100 to a Food Truck kitchen that, just for a day, served food from a new menu that drew inspiration from the messy nature of your traditional food truck food; "greasy, cheesy, saucy and downright yummy."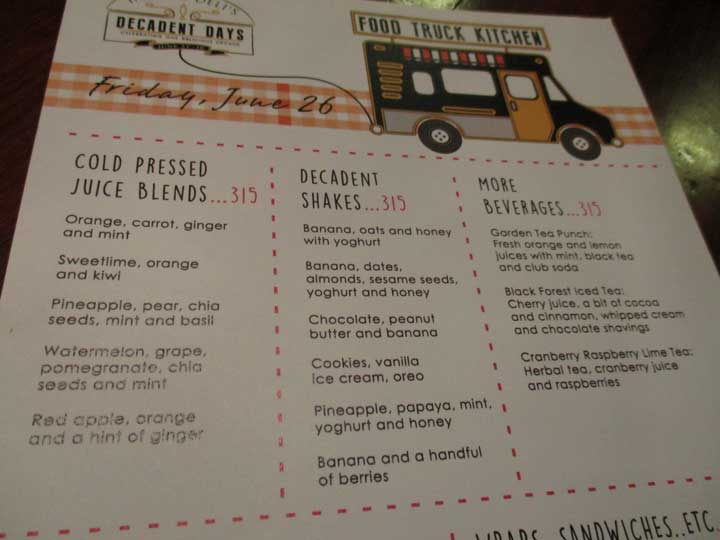 Surrounded by warm wooden shelves and golden lights we proceeded to dig into fare that is a complete change from the elegant, delicate fare that Indigo Deli is famous for. Aside from the food itself, in keeping with the Food Truck theme, food was brought to our table in paper baskets lined with checkered grease paper, which made for very pretty photos. While some of the items served to us were only available on the Food Truck day, Executive Chef Jaydeep Mukherjee confided that some items will be absorbed into the regular Indigo Deli menu. He added that other items, based on their popularity may also find their way into Indigo Deli's leather bound menu. Here are some of the items that we had – some of which are already going to become part of the deli's menu and some of which we really really hope will be popular enough to achieve that honour. Can you guess which is which?
Black Forest Iced Tea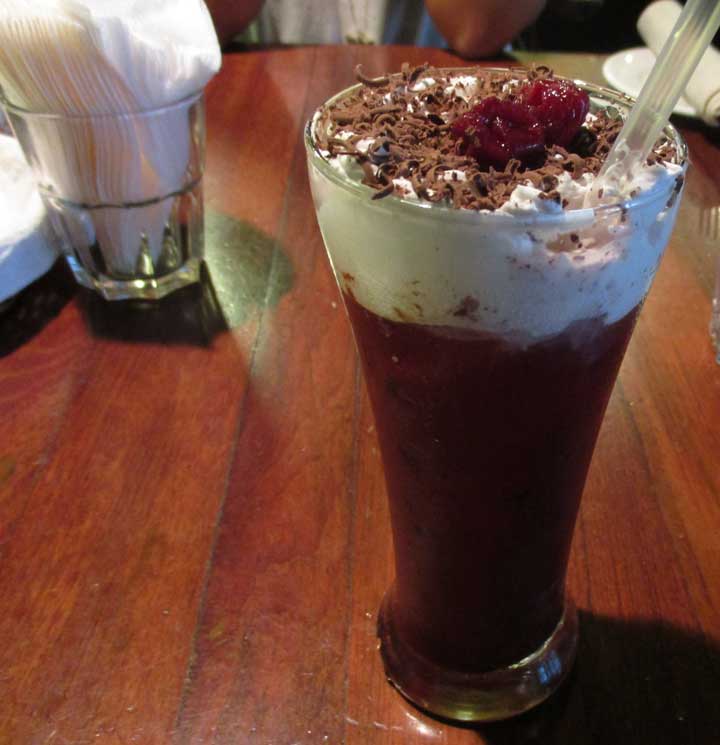 This decadent drink was truly a salute to Indigo Deli's decadent decade celebration. With cherry juice combined with a hint of cinnamon and layer upon layer of fresh whipped cream for us to dive in, this drink hit all the right notes.
Chicken Tenders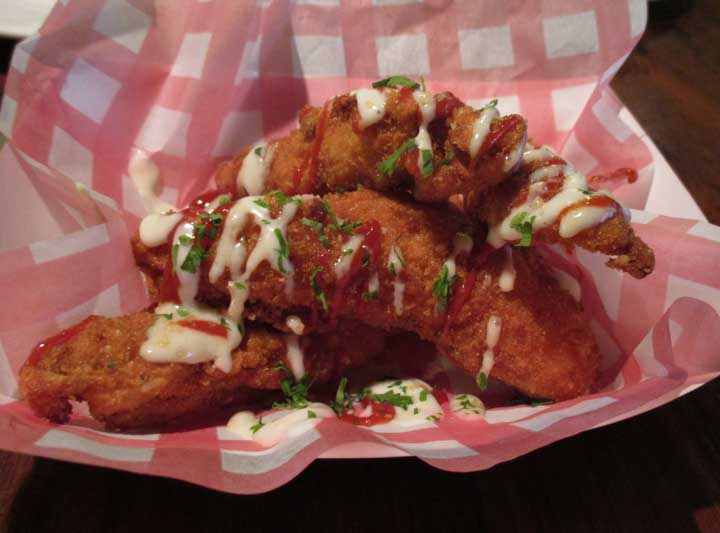 You can never go wrong with some fried chicken, especially when the chicken is juicy and tender and the batter is crispy and crunchy.
Beer Battered Siracha Onion Rings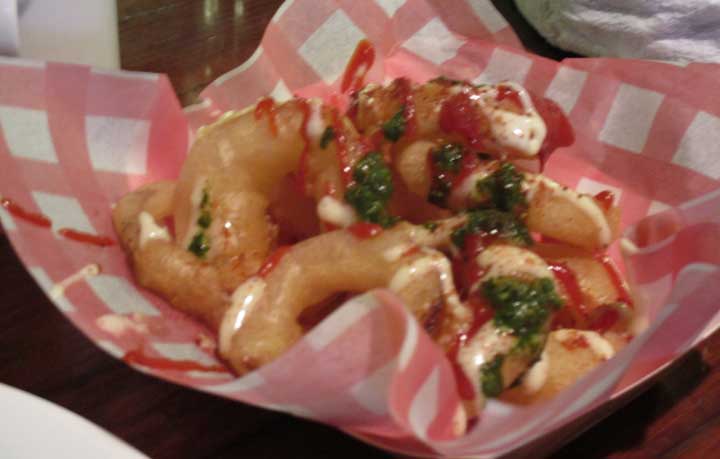 Here's another dish that was fried to perfection with a dash of siracha that added some extra zing.
Waffle Sandwich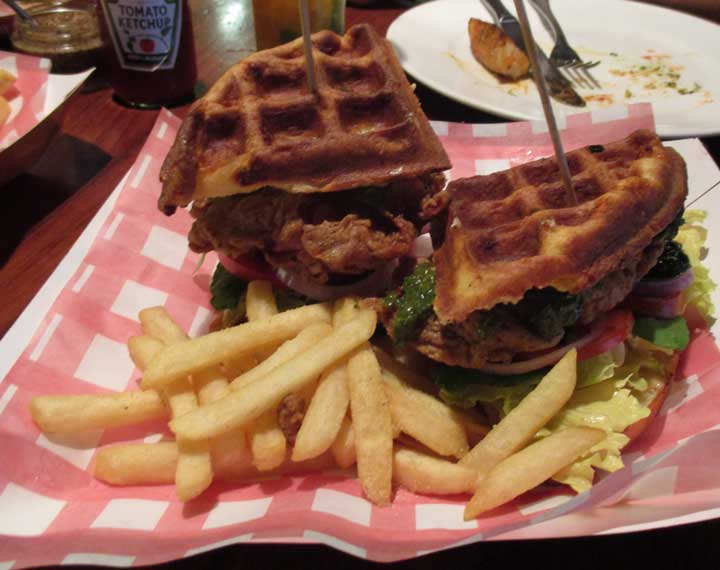 This fun hybrid was the star of our meal; the waffles enclosing a slab of crispy chicken gave the burger an exciting texture. It also put us into the food truck spirit – there's no way you can dig into this burger without getting some sauce smeared on your face.
Bombay Toastie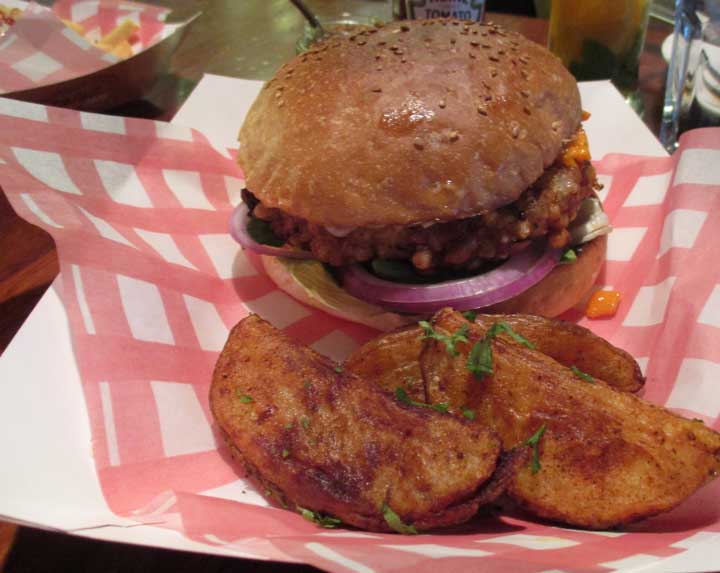 Taking inspiration from Mumbai's street food, this burger had a sabudana cutlet surrounded by slices of mango, which made for an interesting medley of flavours.
Homemade Mocha Banana Ice Cream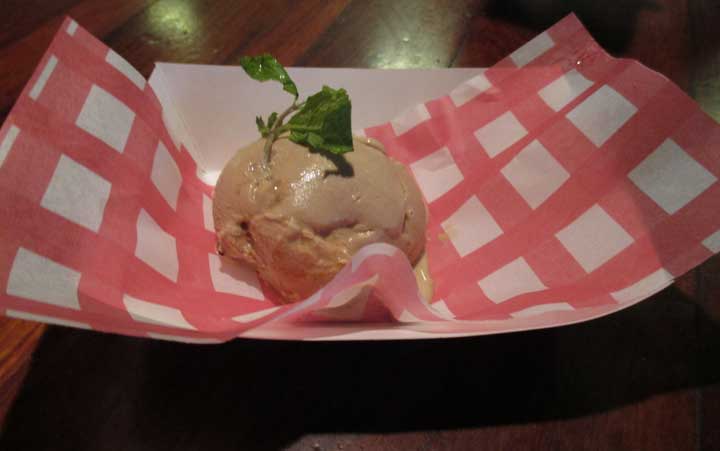 A scoop of this ice cream was the perfect way to end our meal. Small slices of banana were hidden deep in the ice cream that complemented the strong coffee flavours.
If you missed out on sampling these items during the food truck event, don't fret! As we said, some items will find their way onto Indigo Deli's regular menu. In the meantime, head to Indigo Deli for the last few days of their birthday festival!