10 Restaurants in South Mumbai that are Legends in their Own Right
As Mumbai keeps expanding, its range of resturants keeps expanding. New restaurants compete with each other in advertising and in battles over who can serve the most innovative food. However, there are some restaurants in South Mumbai that bask in the comfortable knowledge that no new restaurant can oust them. These are the legendary restaurants in Mumbai, the ones that have years of history behind them, and the ones that every Mumbaikar will keep visiting out of love, and every tourist will keep visiting out of curiosity. This is a tribute to them and the stories behind them.
1) Kala Ghoda Café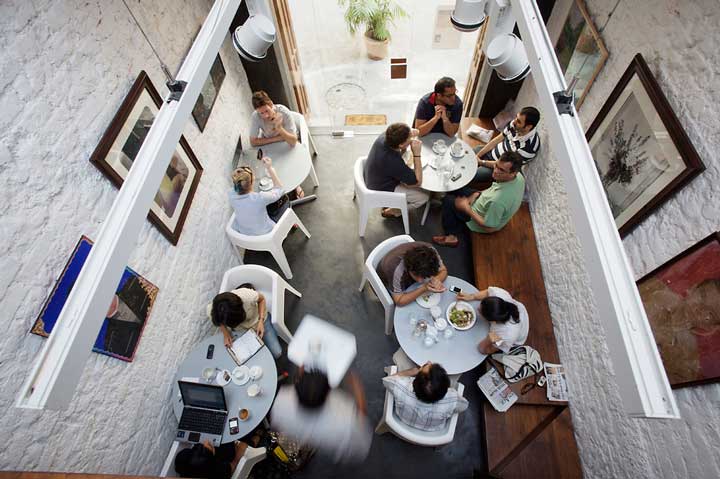 This vintage café was established in the early 20th century and has been popular with the city's literaty and film crowd ever since. While tourists visit it because it has become an iconic part of Kala Godha, regulars enjoy their organic coffees, teas and home-made breads.
2) Britannia and Co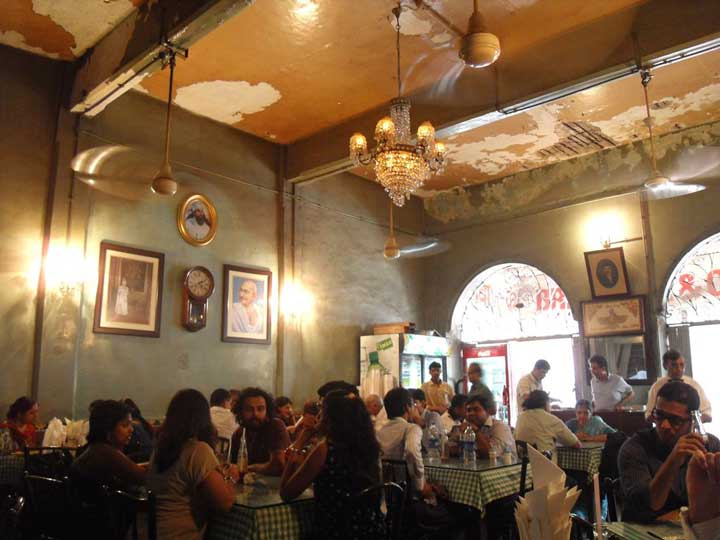 In a city with a large range of Irani resturants, Britannia and Co stands out. It seems to be rooted firmly in the era of the Raj; portraits of British royalty are dotted around the restaurant walls, and the owner will happily give the curious inquirer a lecture on life during the days of the British. Brittannia and Co is also famous for its berry pulao.
3) Kyani and Co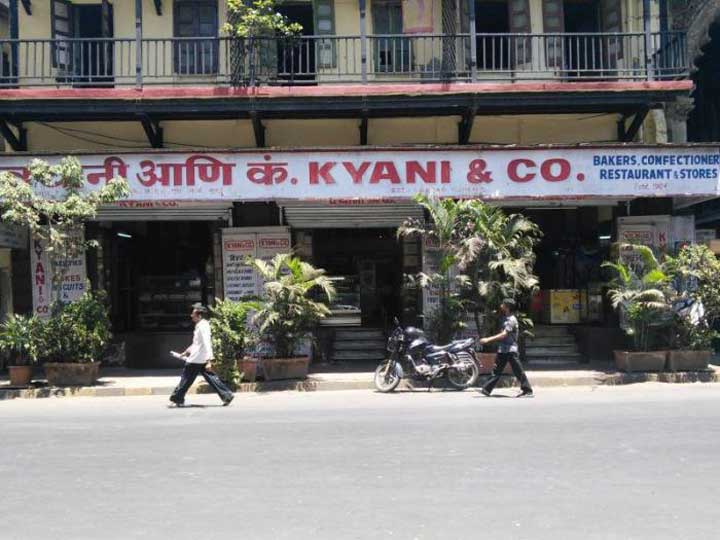 Established in 1923, Kayani and Co is another stalwart in the world of Irani cafes. On a personal note, a friend of mine loves recalling how his grandparents, straight after their marriage, came to Kayani and Co for their wedding dinner. While its now frequented by college students, it still retains an old world charm of its own.
4) Café Leopold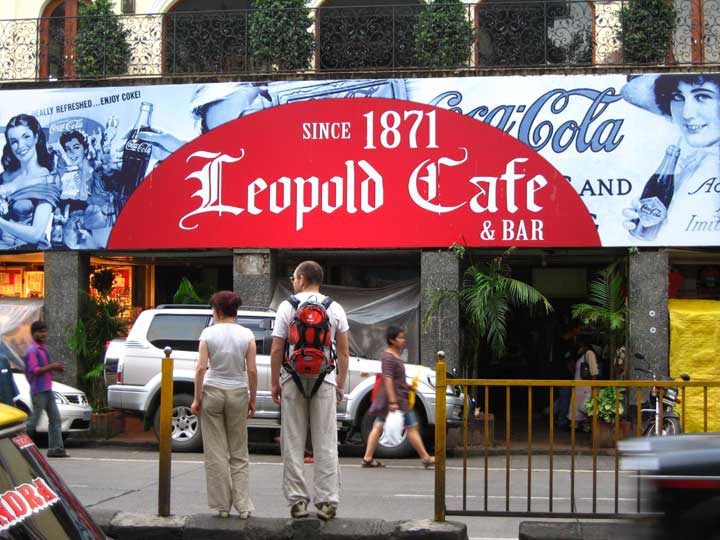 Always a popular destination, Café Leoeold became even more famous after it was the target of a terrorist attack in 2008. However, it was famous long before 2008, especially as a destination for tourists and foreigners living in Mumbai. It features in Gregory Robert's novel 'Shantaram.'
5) Café Mondegar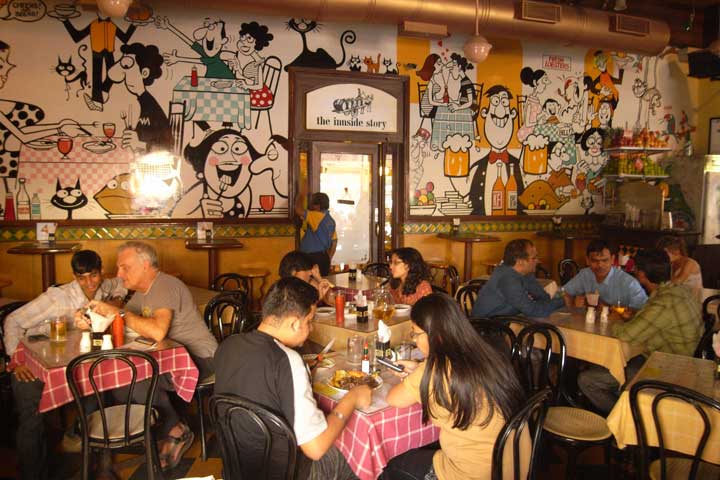 Customers visit Café Mondegar not just because of its jukebox and great beer selection, but also to observe the caricatures painted all over its walls. Cartoonist Mario Miranda painted these cartoons on the wall as a payment for the breakfasts he used to have at the café when he lived in Mumbai as a struggling artist.
6) BlueFrog
Although this is not as old as the others, BlueFrog is famous for bringing the idea of preforming and fine dining to Mumbai. BlueFrog is the venue of choice for local musical artists trying to establish themselves and for patrons who want to enjoy some delicious food and a vibe that you don't get anywhere else inMumbai.
7) Indigo Deli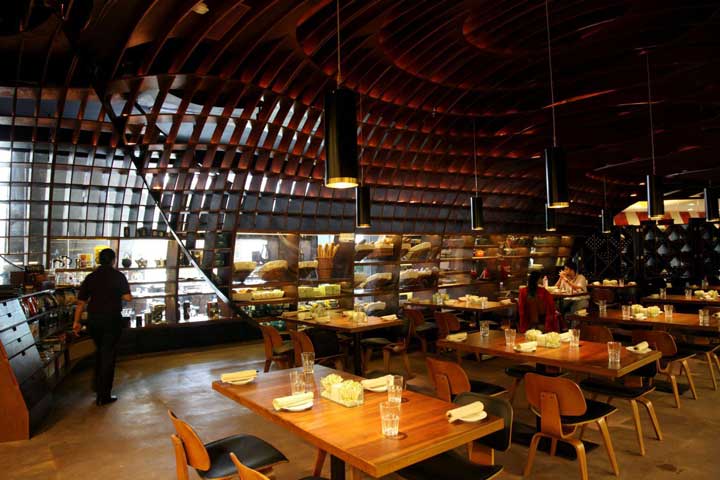 Indigo Deli has also been a pioneer of sorts in Mumbai. It was the first resurant that introduced the New York concept of a deli to Mumbai, complete with cold cuts, fresh cheese and home baked bread on sale.
8) Gaylord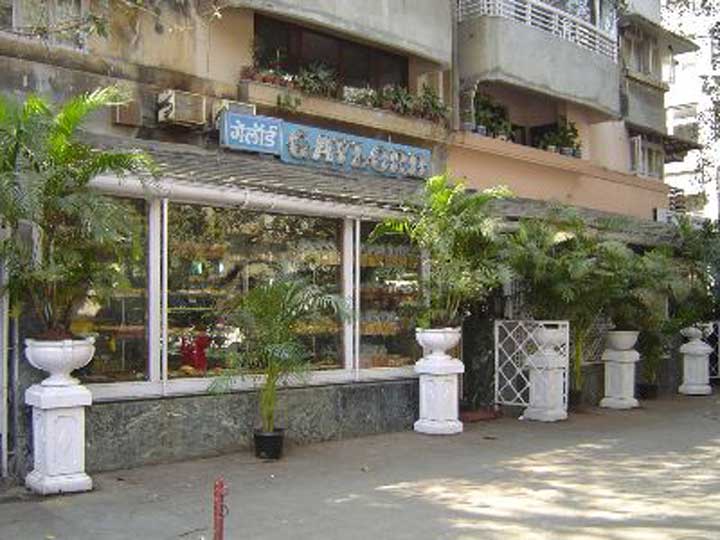 Many a Bollywood film has used Gaylord as a shooting venue for restaurant scenes, fight scenes and even romantic dance scenes. The amount of time the Bollywood crowd spent working at Gaylord equalled the amount of time they spent in leisure hours at Gaylord. Legend has it that music director Jai Kishen was at the restaurant so often, that after his death, Gaylord placed a sign on a table stating "reserved for Jai Kishen" for a while. On a lighter note, the name 'Gaylord' was eponymous for the happy famous film stars who frequented it.
9) Bademiya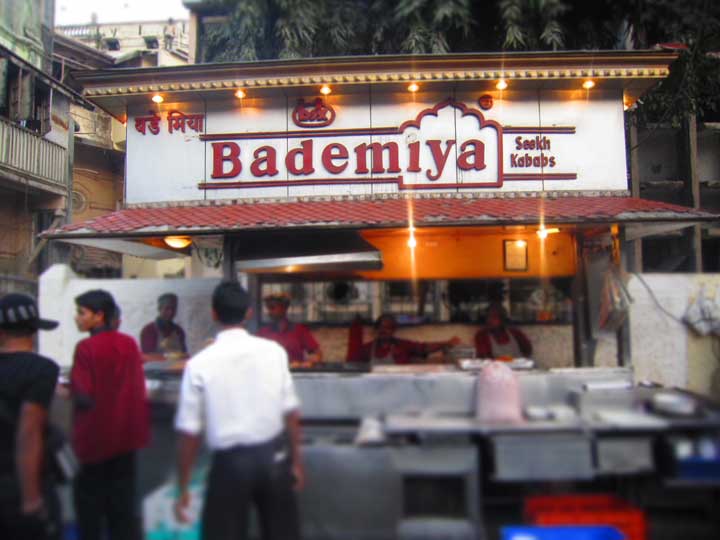 Bade E Miya was established in 1946 by 13- year- old Mohammed Yaseen with Rs. 20 that he got from his religious guru. More than half a century later, Bade- E- Miya is the most famous kebab destination in Mumbai, attracting tourists and locals alike.
10) The Harbour Bar at the Taj Mahal Palace
The Harbour Bar became the first licensed bar in Mumbai in 1933. Today, it serves a range of imported and local alcohols and allows its guests to contemplate the Gateway of India while they drink.