31 Cocktails In Mumbai That Will Steal your Mind, Body and Spirit! 
There are bar crawls and there are bar crawls. Line your stomachs with food and join us for a journey through the ultimate cocktails in Mumbai. These cocktails are personally vouched for by yours truly.
1) The Tequila Sunrise at Gansta's
https://instagram.com/p/4JuwUFmUJ_/
https://instagram.com/p/4JuwUFmUJ
What's in it? Head to Gangsta's and find out. Here's a hint: there's tequila. Lots of it.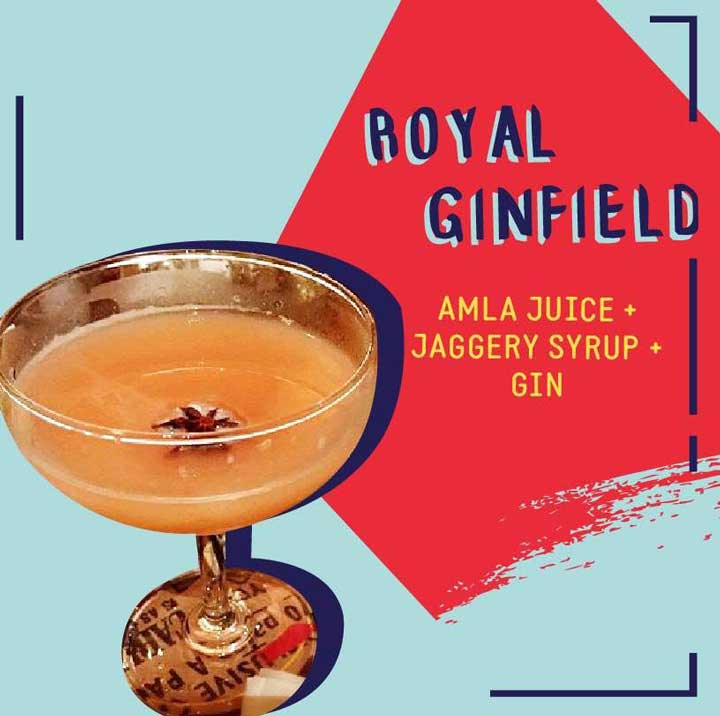 Gin, amla juice and jaggery. It's the perfect desi drink!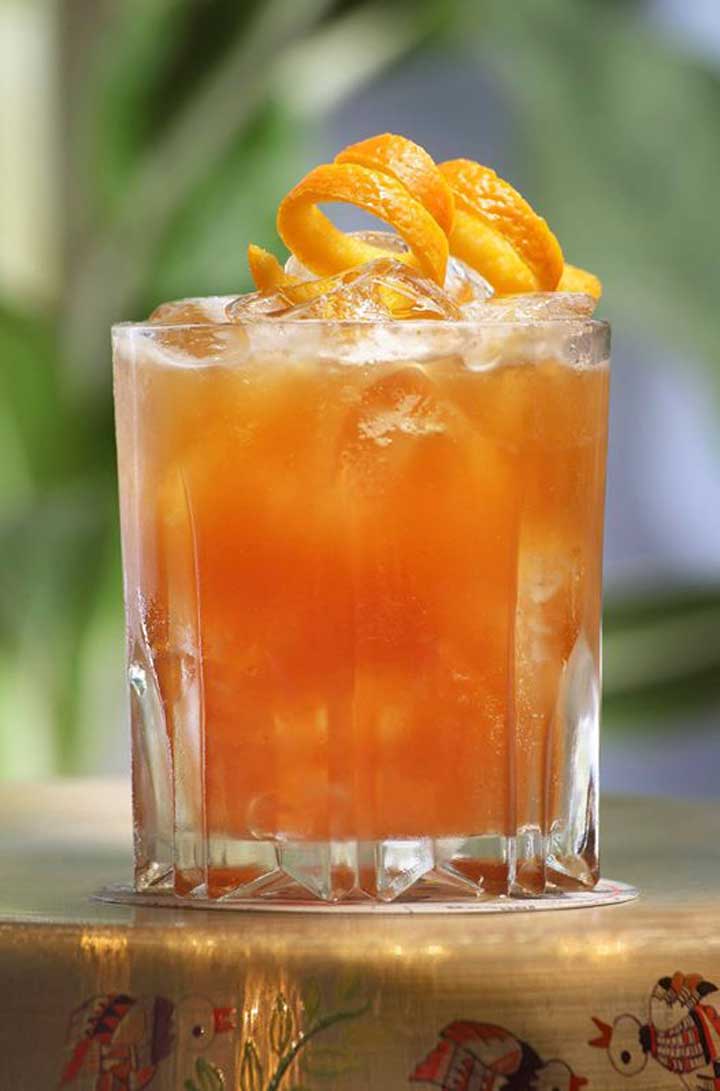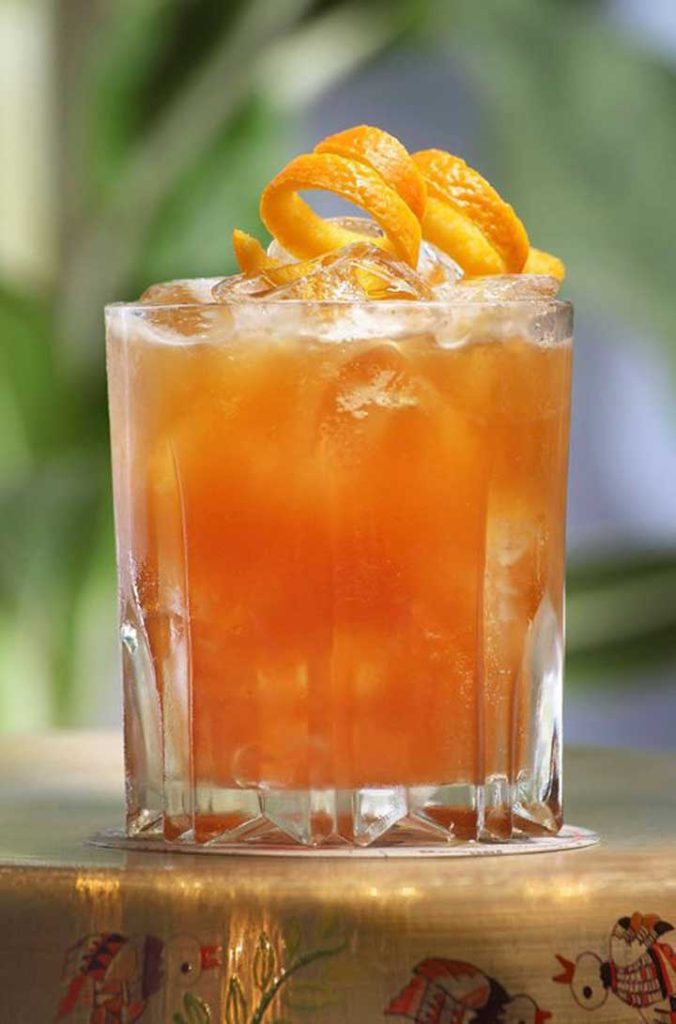 Don't think tamarind and whiskey go together? We beg to differ.
4) Oriental Passion at The Daily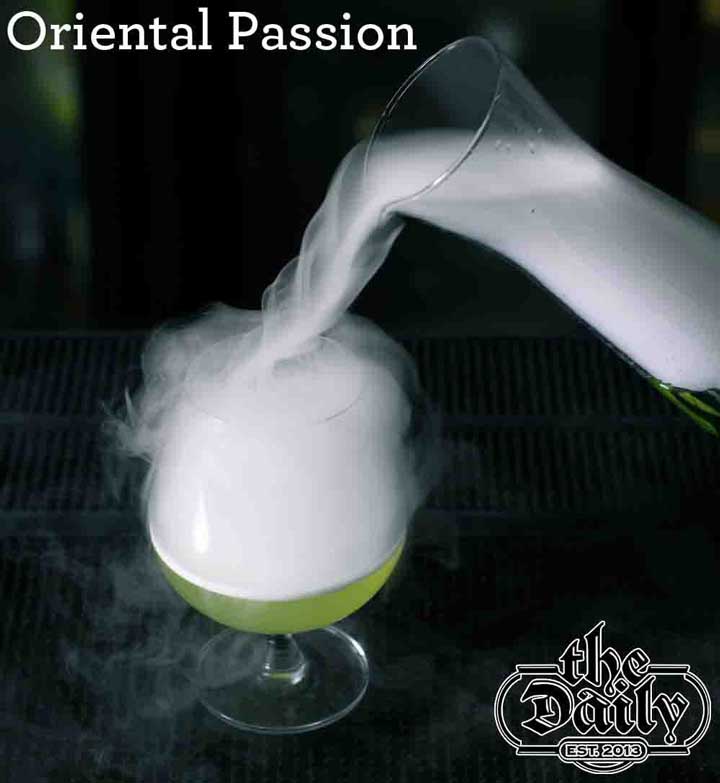 That's kaffir smoke you see coming out of the glass. Need we convince you more?
5) Moscow Mule at Cheval
https://instagram.com/p/4R5SsBiDXO/
Down a few jars of this and then dance the night away on one of Cheval's bar tables.
6) Brain Damage Shot At Hoppipola
https://instagram.com/p/weQ-djRMPF/?taken-by=athoppipola
Will it leave you permanently brain damaged? Well, we've tried it and we seem fine. Besides, in this cute test tube, how can you resist?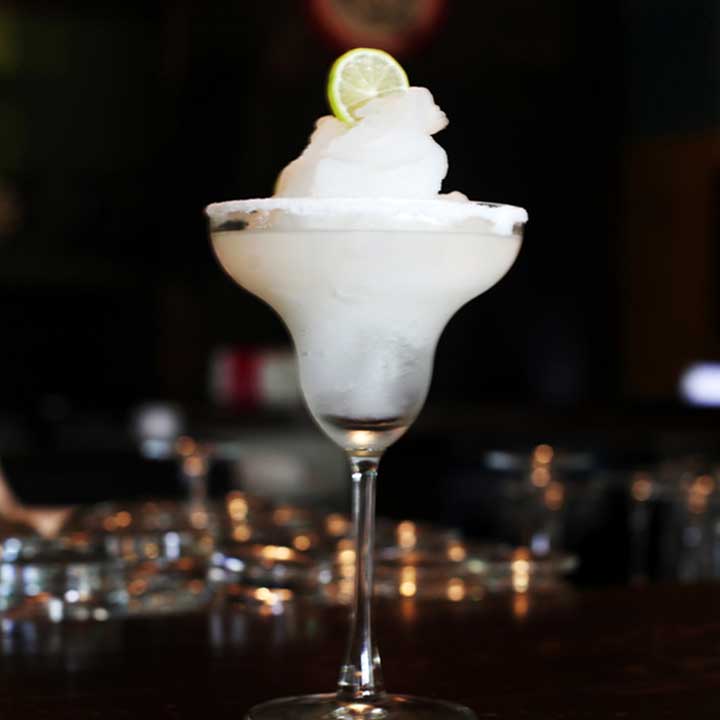 Because classics are always the best.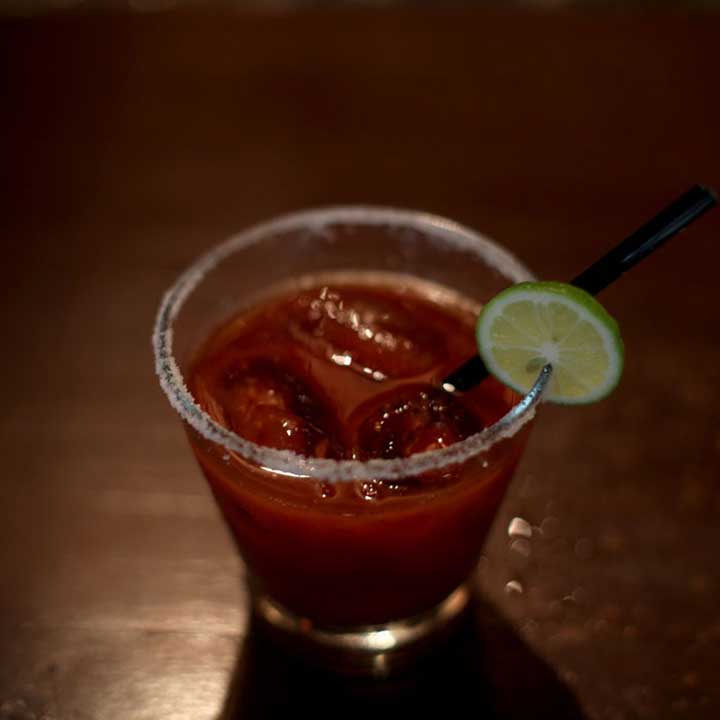 When you're at the British Brewing Company, you have to order a Bloody Mary, if only so that you can say 'bloody' in a British accent.
9) Smoking Cosmopolitan at Joss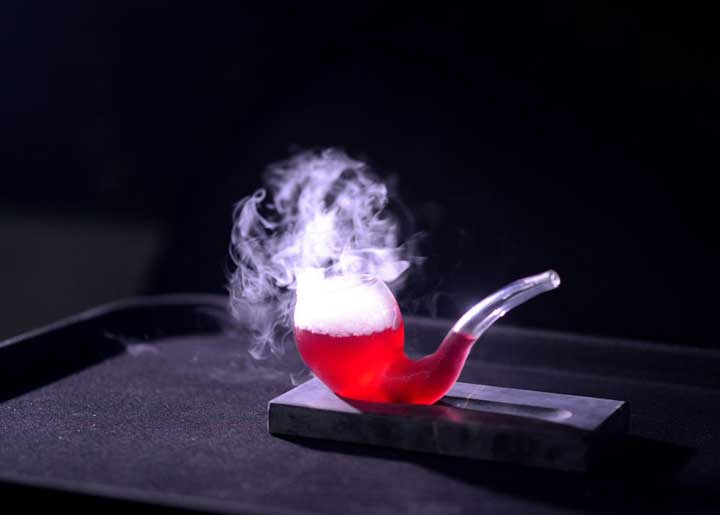 Here's a spin off a classic. If the gorgeous smoke wasn't enough, it's also served in this fun smoking pipe!
10) The Blue Pill or Red at Colaba Social
https://instagram.com/p/3RAGxiy705/
Considering its name and the fact that its served in a syringe, this drink may make you think of hospitals. But give it a try before you judge.
11) Electric Longest Long Island Iced Tea At Colaba Social
https://instagram.com/p/xEgbATS79O/?taken-by=socialoffline
It's a Long Island Iced Tea with a blue curacao twist!
https://instagram.com/p/2bLdAvLe7K
What better way to ride out the monsoon than with this old monk and ginger honey syrup concoction?
13) Chai la Lai at Yauatcha
https://instagram.com/p/4GfcYRIIhk/
This is an Oriental cocktail with oolong tea – where have you ever had that before?
https://instagram.com/p/1TCGV8oIv0/
Doesn't this look awfully pretty? Who cares what's in it!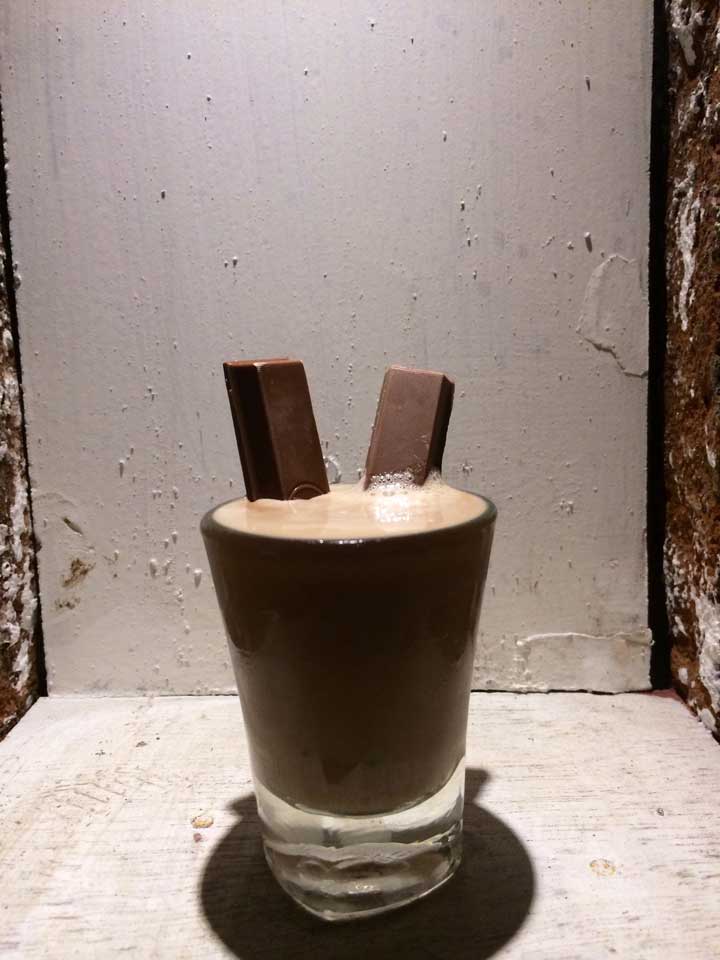 Chocolate met rum and created this sweet, sinful cocktail!
16) Burnt Curry Leaf Martini at Masala Library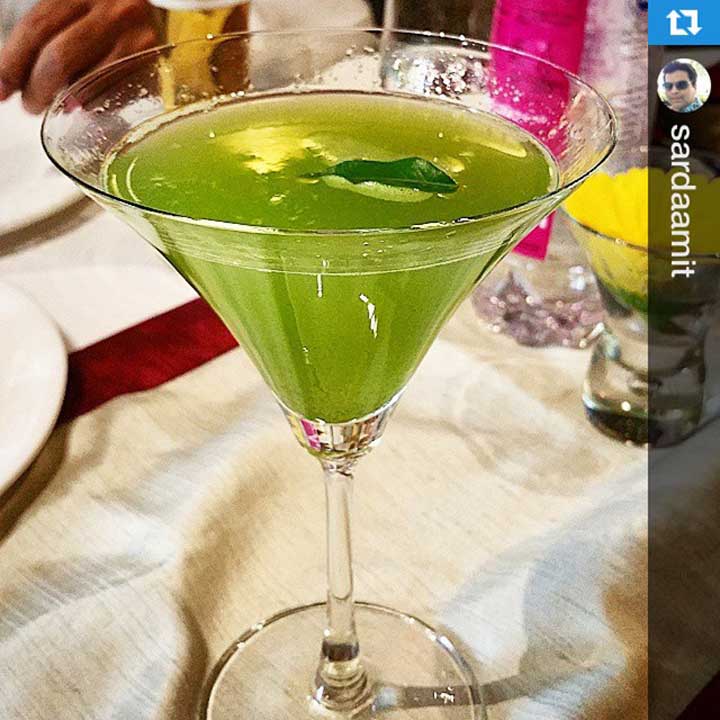 Masala Library is known for taking its customers on a gastronomical journey through tradition – even its cocktails have that traditional touch!
17) Pani puri Caipriojka at Bombay Bronx
https://instagram.com/p/0hfIGMm_zb/
Mumbai's favourite street snack with an alcoholic infusion.
18) Boilermaker Cocktail at The Good Wife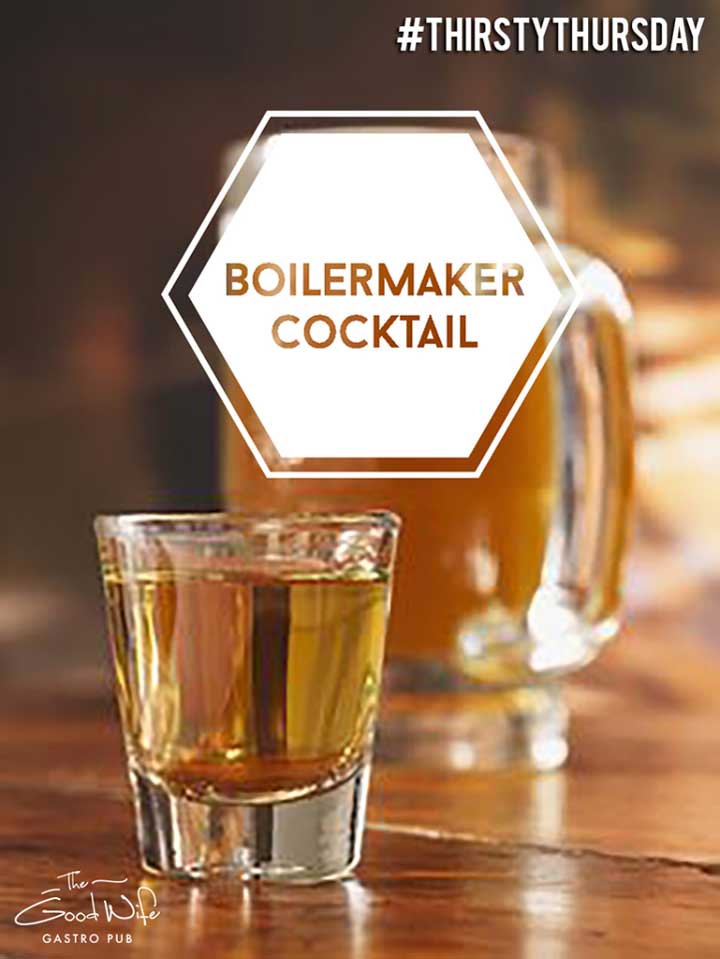 Now who said beer can't go into a cocktail?
19) Dairy Milk Martini at Sante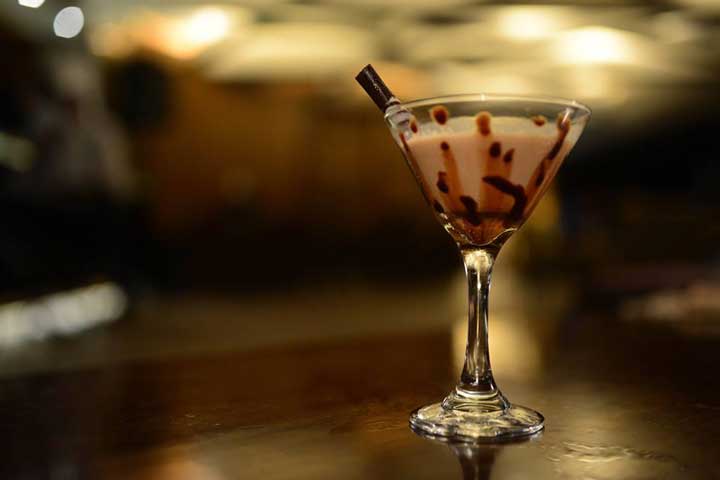 Dairy milk in a martini? The child in us is thrilled!
20) Lemongrass Martini at Shiro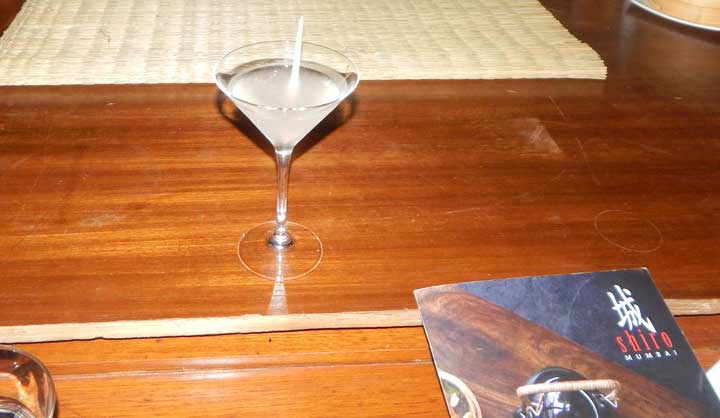 A quirky lemongrass martini is the perfect accompaniment to Shiro's dim sum festival. Read our feature on it here!
21) Jello Shots at Tonic
https://www.facebook.com/tonicmumbai/photos/pb.541105305992771.-2207520000.1435844720./579268608843107/?type=3&theater
Are jello shots cocktails? Well, they're a blend of jello and vodka and… and who cares – they're pretty!
https://instagram.com/p/3ihSufuOSd/?taken-by=monkeybarmum
It's a heady combination of jagermeister, absinthe, vodka, rum, gin – pause for a breath – tequila, beer, triple sec, ginger juice and coriander. Can you handle it all?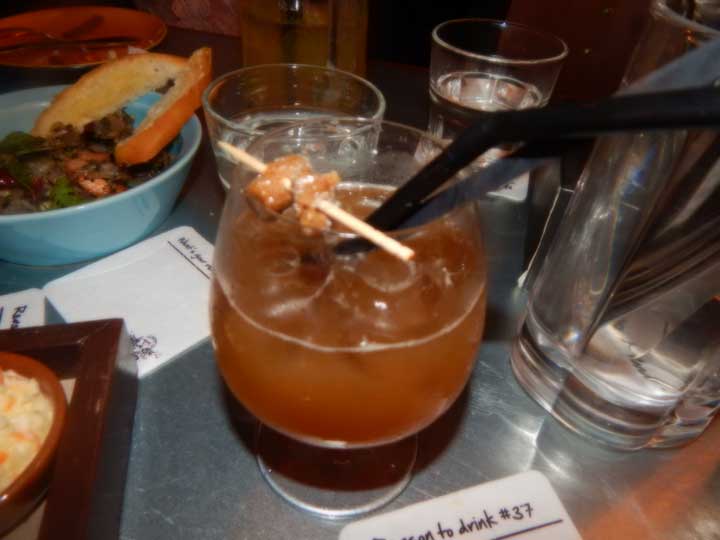 The cheekily name shazia imli is a sweet cocktail with a dash of spice.
24) Monkey Masala Soda at Monkey Bar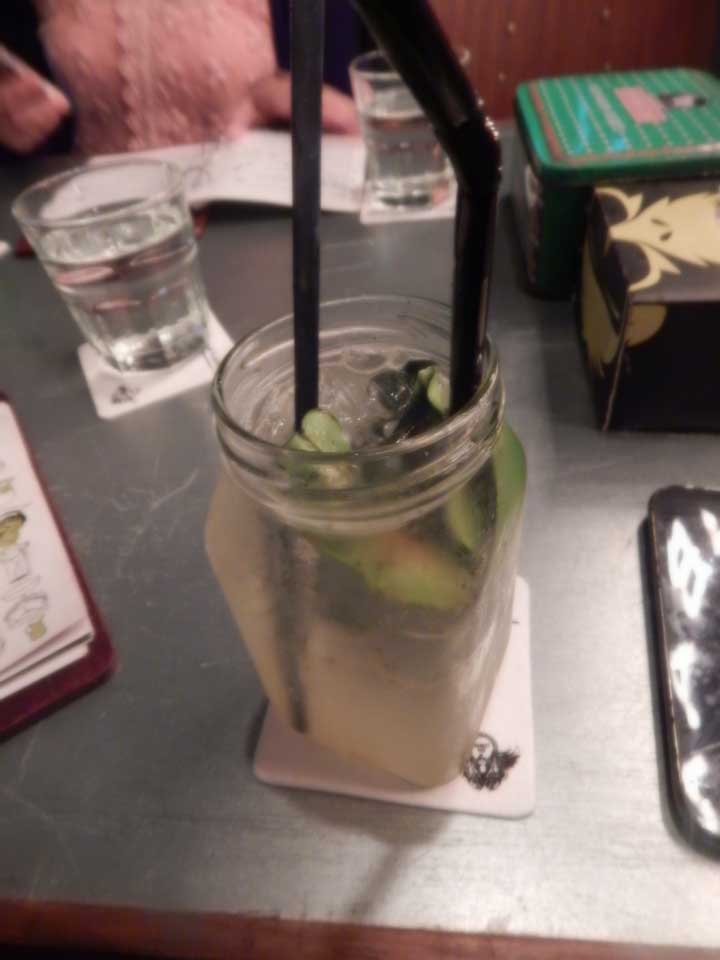 Yes, we're a little obsessed with Monkey Bar's drinks (read our feature here), but they are oh so awesome! This tastes like nimbu pani all grown up.
25) Crème Brulee Martini at Radio Bar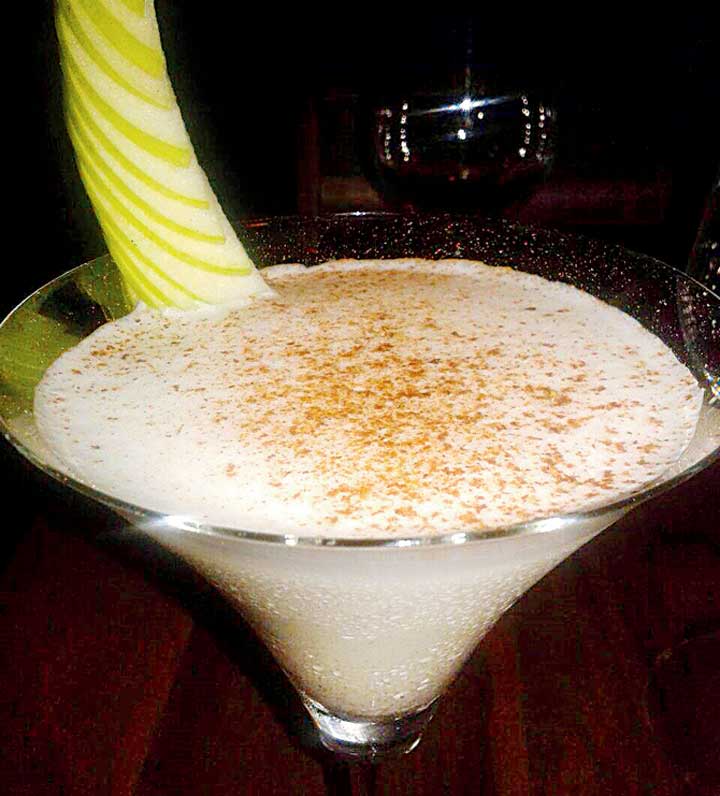 The martini becomes even sweeter with this special blend!
27) Kaffir Lime Mojito at Cheval
https://instagram.com/p/3TSz_qCDbv/?taken-by=chevalmumbai
This may just make you believe you're riding an actual horse!
28) Twinkle From the North at The Good Wife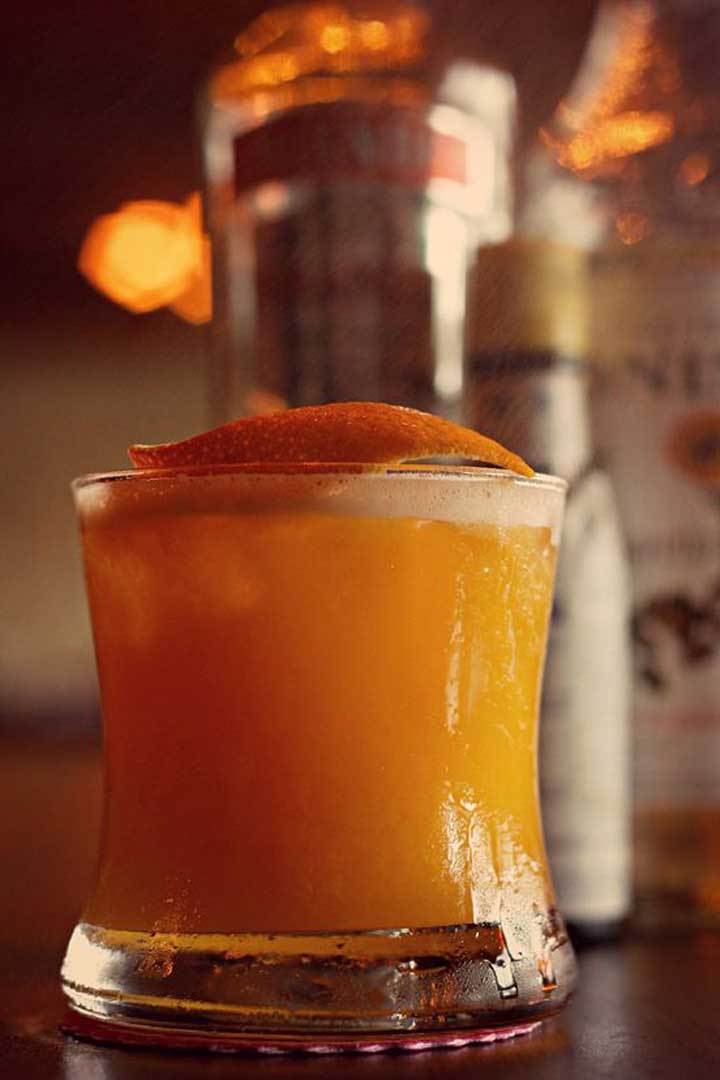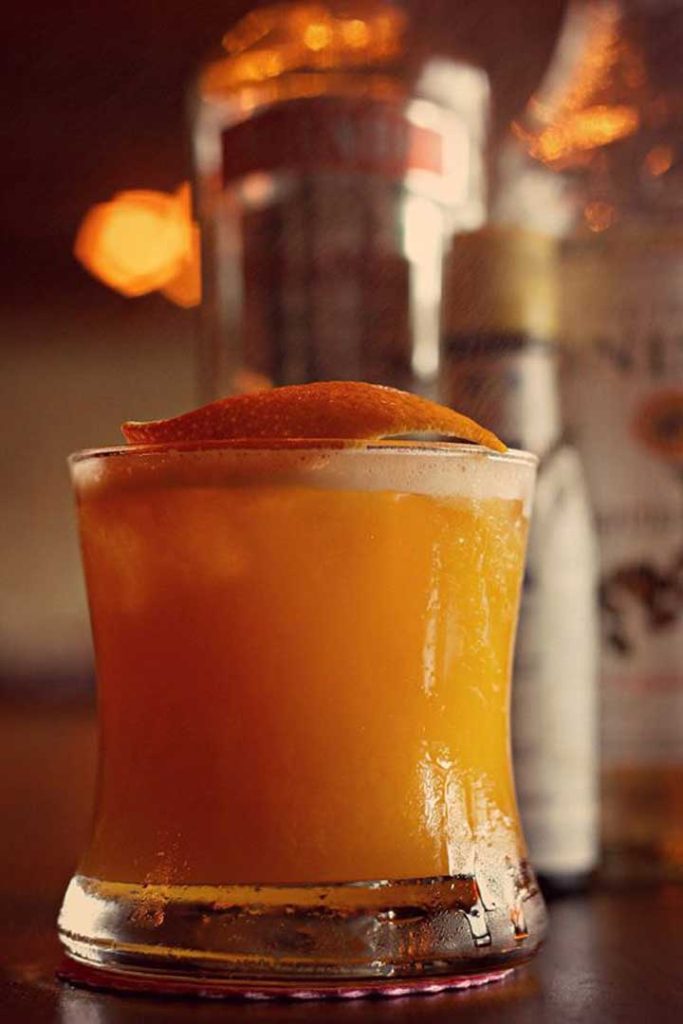 Don't cry that the mango season is over – simply order a glass of this mango, citrus vodka and crème banana concoction and your eyes will be twinkling again!
29) Japanese pear and Ginger Martini at Terrtulia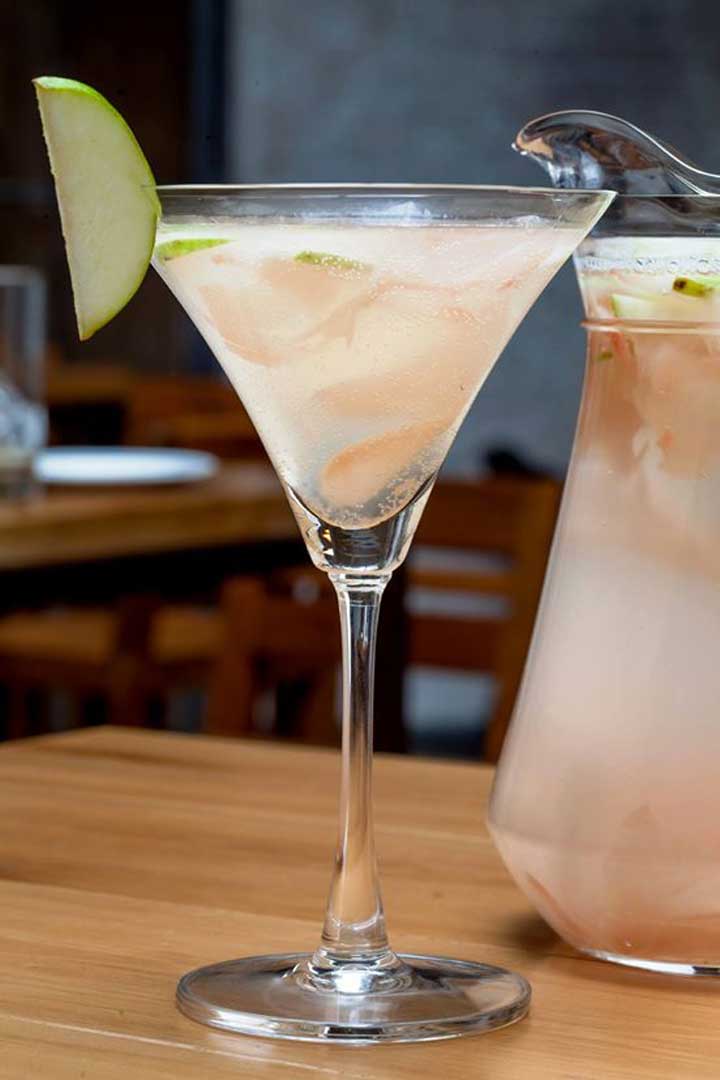 Martinis are our favourite, as you may have guessed.
https://www.facebook.com/670024799756248/photos/a.673111822780879.1073741828.670024799756248/874173052674754/?type=1
Yes, yet another martini, but this one is kiwi!
31) Boom Bloom at Sante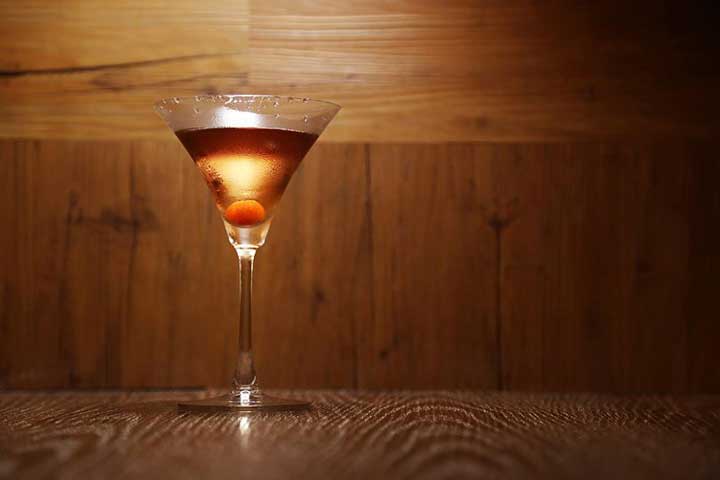 Vodka, hibiscus tea, raspberries and rose water make for a blooming combination!
We understand there's no way you'll be able to get through all of these in one night. But, if you can manage them in one month we salute you! Dare you to try!
Note: Photographs were gathered from our own experiences, Facebook pages, Instagram accounts and our beloved Zomato-ers.